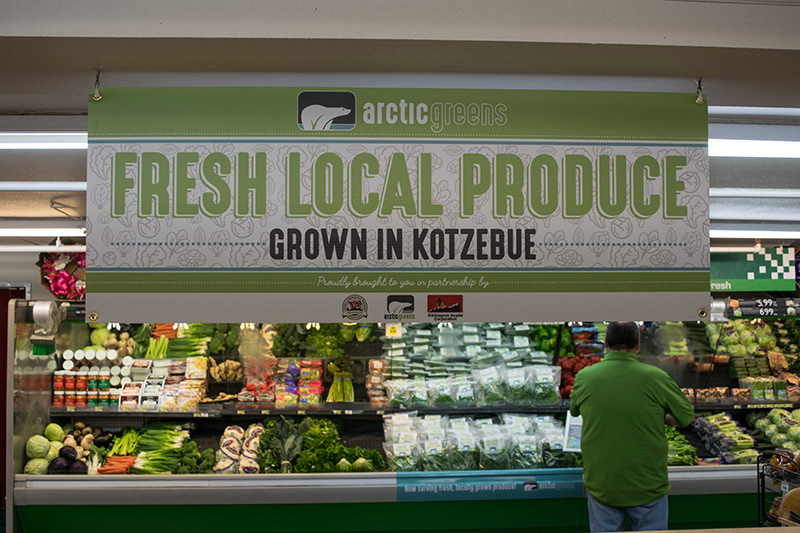 An Arctic Greens sign leads customers to a display of freshly harvested produce at the Kotzebue AC store. Arctic Greens planted its first crop in May 2016 and introduced its first harvest of fresh vegetables to the residents of Kotzebue on June 22, 2016.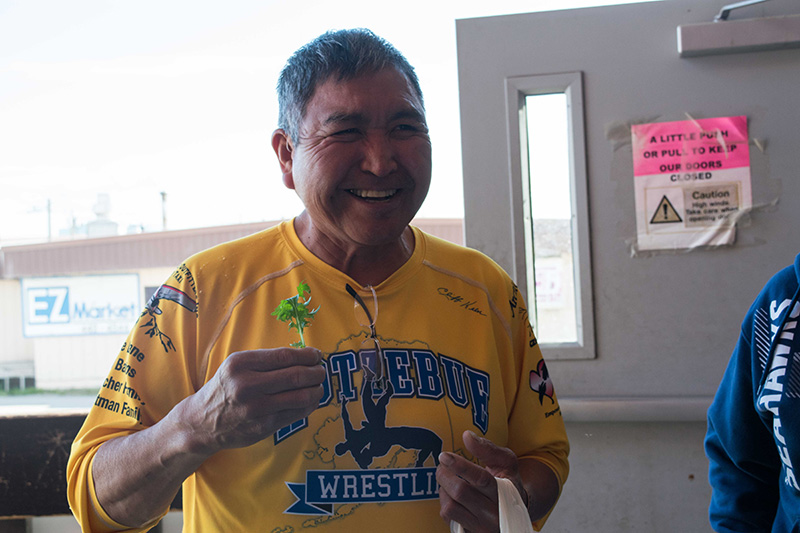 Kotzebue resident Raymond Woods tastes a sample of Arctic Greens' first harvest. Fresh is better – a lot better!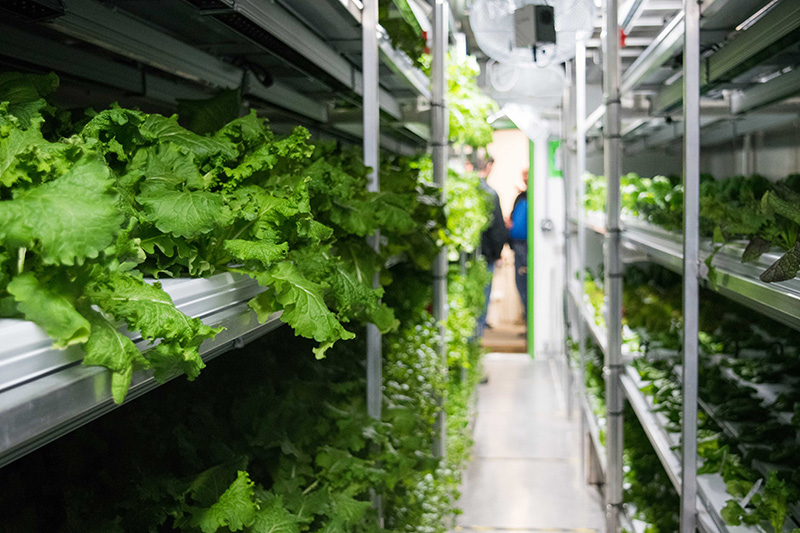 Arctic Greens' first crop of vegetables reach maturity inside KIC's hydroponic grow unit.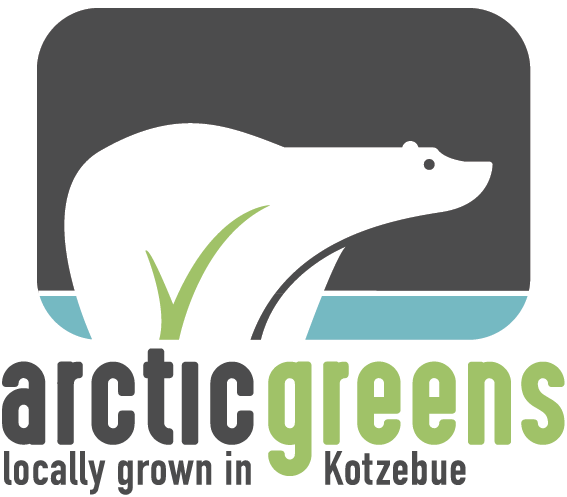 Imagine having a regular supply of fresh, affordable vegetables grown in small, Arctic communities like Kotzebue. With Arctic Greens, we're making this idea a reality.
Arctic Greens is an exciting new subsidiary company founded and wholly owned by KIC that establishes and operates highly scientific and self-contained hydroponic "farms" in communities where conventional farming is not possible. Our first farm was introduced in June 2016 in Kotzebue, and the response from the community – and beyond – has been wonderful.
"This could be a game-changer for many of the communities in the Northwest and Northern Interior of Alaska," observes one Alaska resident. "Imagine fresh produce right from your village in the middle of winter!"
With the very first harvest, Arctic Greens has shown the extraordinary difference in flavor and quality of locally grown produce compared to vegetables shipped from outside Alaska. By the time produce hits Alaska's grocery shelves, it's already two to three weeks old. Arctic Greens offers higher quality, better tasting, longer lasting produce grown locally, without pesticides or other biological hazards.
KIC partnered with Anchorage company Vertical Harvest Hydroponics to design and build the scientific elements of our custom hydroponic farm containers, and Alaska Commercial Company has entered into an exclusive agreement with Arctic Greens to sell the produce.
Arctic Greens has long-term plans to work with AC Stores to grow and sell produce in at least 30 communities. For now, most of AC Stores' signatory communities are located in northern Canada, but Arctic Greens hopes to add more Alaska sites. Each AC Store would sell only the produce grown in that community, so each community will need its own farm.
As the village corporation for Kotzebue, our primary interest is the health and well-being of our shareholders," said KIC Board Chair Calvin Schaeffer. "Arctic Greens is a way for us to provide an alternate way to source fresh, high quality, locally grown and sustainable produce to remote regions year around."
The partnership with AC Stores will also create shareholder jobs and a new profit stream, and it potentially positions Arctic Greens and AC Stores to be the largest rural supplier of produce throughout Alaska and Canada.
Arctic Greens brings the farm to your community, ensuring local access to the freshest vegetables year-round. The hydroponic process allows for a shorter growing cycle – as short as six weeks for many varieties of vegetables offered by Arctic Greens.
With Arctic Greens, people who never thought it possible can make dinner with food grown in their communities.
An Arctic Greens farm in your community means your food is truly locally grown.