Our heritage drives our success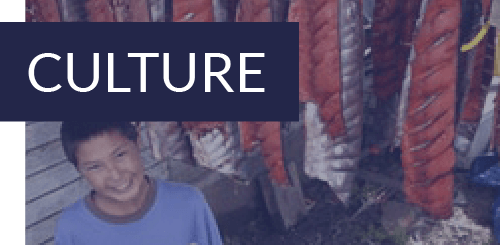 The traditional values of the Inupiat have served our people well for thousands of years.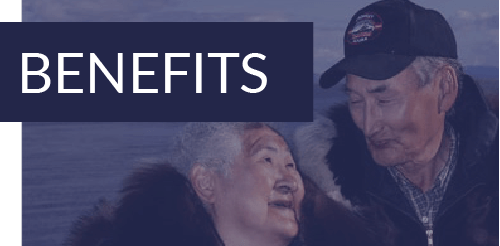 Our shareholder benefits range from dividends and scholarships to energy assistance.
---
What's going on with your corporation
Notification of CARES Act Inflation and Supply Chain Interruption Assistance
KIC Shareholders,
At a Special Meeting held on December 15, 2021, the Board of Directors of Kikiktagruk Inupiat Corporation adopted Resolution No. CY 2021-080 "CARES Act Inflation and Supply Chain Interruption Assistance" to address the financial impact experienced by KIC Shareholders as a result of systemic inflation and supply chain interruptions due to the COVID-19 public health emergency. Please see Resolution No. CY2021-80 here.
It is KIC's intent to disburse checks by December 31, 2021. It is important to note that, as a condition of the disbursement, individuals receiving checks will be required to attest as follows;
"By receiving and endorsing this check, I attest that I have incurred increased costs of at least $500 from inflation and supply chain interruption caused by the COVID-19 pandemic between March 1, 2020, and Nov 30, 2021."
This statement will appear on the check that you receive. If you determine that you have not incurred increased costs of at least $500 due to COVID-19 related inflation or supply chain disruptions, then you are not required to accept the disbursement and should not endorse or deposit the check.
While this disbursement may not fully address the COVID-related financial hardships experienced to date and continuing into the foreseeable future, it is the sincere hope of the KIC Board of Directors that it provides some relief to our Shareholders.
On behalf of the Kikiktagruk Inupiat Corporation Board of Directors,
Harold Lambert
Chairman – KIC Board of Directors
---
Kikiktagruk Inupiat Corporation & Board of Directors Recognized for Leadership in Making KIC a Top 49er Contributor to Alaska's Economy
Each year, Alaska Business magazine publishes a listing of the "Top 49ers" in its October edition. The list is a public recognition of businesses that are leaders in driving Alaska's economy. We are pleased to announce that based on gross revenues in 2020 KIC has made the Top 49ers list this year.
In 2020, KIC gross revenues reached nearly $83 million.
KIC's services include: Government Contracting, Scientific Research & Support Services FDA, Retail Sales, Real Estate Investment & Development, BOS Contracting, Construction & SMR, and Professional Services.
Noteworthy Events: KIC obtained a contract with the FDA to provide scientific personnel for virus research which started in February 2020.
---
Kikiktagruk Inupiat Corporation Board of Directors Declares Dividend
On October 28th, 2021 the Kikiktagruk Inupiat Corporation's Board of Directors declared a dividend for fiscal 2021 of $5.00 per share. This year's dividend is the result of increased profits from operations and is consistent with the Stable Dividend Policy adopted by the Board in 2019. Dividends will be distributed on November 19, 2021 to Shareholders of record as of November 5, 2021. Shareholders should update their mailing addresses or direct deposit information by 5 p.m. on November 12th. On behalf of the KIC Board of Directors, we are pleased to announce this dividend distribution and want to thank all of our Shareholders for their continued support.
Please contact KIC's Shareholder Relations at (907) 442-3165 if you require assistance. Due to ongoing COVID precautions KIC's offices remain closed to the public and we ask that you please call ahead to schedule an appointment for assistance.
Thank you,
Harold Lambert
Chairman – KIC Board of Directors
---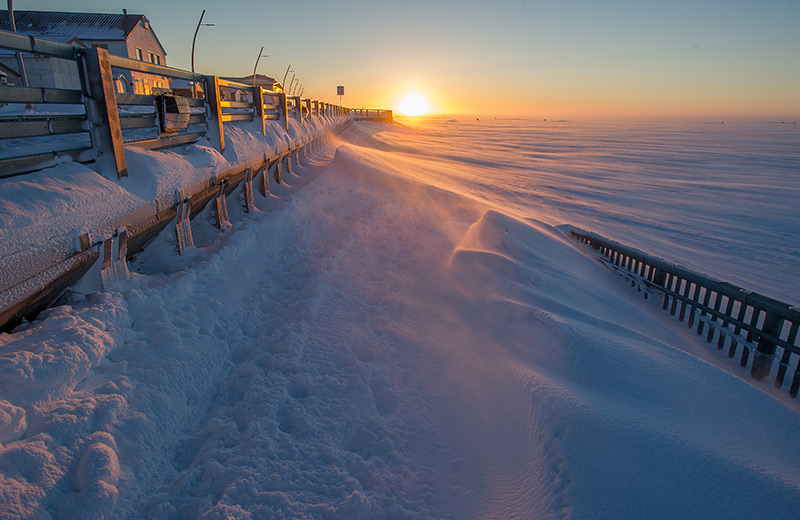 Kotzebue, Alaska

Givifaaqtuq – to stand proudly
Headquartered in Kotzebue, KIC was formed in 1973 as a village corporation under the Alaska Native Claims Settlement Act (ANCSA) of 1971 to enrich the lives of our Inupiat shareholders and descendants.
KIC is an Alaska Native corporation focused on creating opportunities and services for our almost 2,000 shareholders, while preserving and promoting our traditional Inupiaq values.