KIC's Lands Department has policies in place to protect the Corporation's resources and regulate usage by non-shareholders. To obtain more information about shareholder and non-shareholder land-use policies, please contact the Lands Department.
The Alaska Department of Fish and Game regulates all hunting and fishing on KIC lands, both for shareholders and non-shareholders. For more information on these policies, please visit the Alaska Department of Fish and Game.
Other resources:
Contact information
373 A Second Avenue
P.O. Box 1050
Kotzebue, AK 99752-1050
Phone – 907-442-3165
Fax – 907-442-2165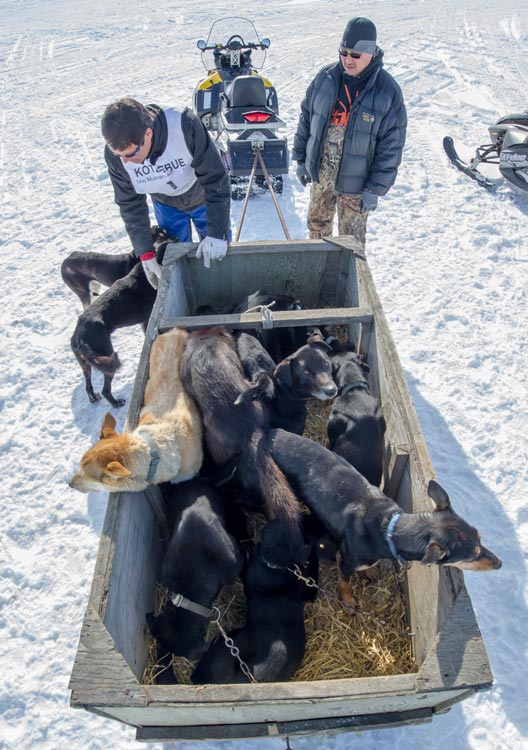 KIC lands are perfect for a variety of activities, like sled dog racing.