Providing local businesses with management and supply-chain services
Working with KIC
KIC is owned by our Shareholders, who know how to survive and prosper in a remote part of Alaska above the Arctic Circle. We operate our companies with the same values that have sustained and guided our Shareholders: adaptability, honesty, hard work, cooperation, integrity and a commitment to quality. KIC brings more than 40 years of experience in delivering exceptional service to our government customers. Our HUBZone status offers important best-value advantages and technical expertise to our clients and partners.
As a subsidiary of Kikiktagruk Inupiat Corporation, an Alaska Native Corporation, KIC Logistics LLC is a small business eligible to participate in important federal preference programs.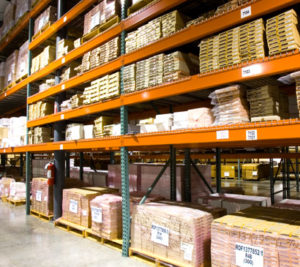 KIC Logistics LLC delivers quality and efficient services to its customers from housing to hardware.
Comprehensive supply-chain services
Our services include:
Supply Chain Management
Distribution and Inventory
Management Operations
Multi-Modal Transportation Management
Logistics/Warehouse Operations
Vehicle Operations and Maintenance
Aerospace Component Acquisition, Inventory Management & Repair / Overhaul

Making connections, ensuring distribution.
KIC Logistics offers our customers experienced management services and supply-chain operations in the areas of inventory control, fleet management, rotable equipment and parts services. KIC Logistics owns and operates a variety of end-user retail outlets, supplying our customers with hardware, lumber, vehicle parts, and all-terrain vehicles and snow machines. We are a leading supplier of top name-brand appliances in Kotzebue, AK.
KIC Logistics's breadth of experience and capability makes us a premier choice for customers seeking flexible and responsive logistics solutions.
Team Partners
KIC Logistics teams with its customers to craft and execute well-planned strategies to meet and exceed client needs. Our team works with state-of-the-art technologies and methods contributing to the success of our clients' projects.
In addition to these capabilities, KICL has well-established strategic alliances (including mentor-protégé relationships) with several companies we bring to the team to assure excellent service level in all requirement areas.